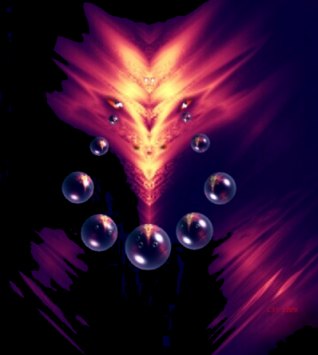 Short [in need of overhaul] Biography
I was born and raised in Canton Ohio, and moved to Sarasota Florida at the age of 14. After high school I attended the University of Florida, graduating in 1969 with a Bachelor of Fine Arts degree. I've been making art since I can remember. I began living it at about the age of 21, my junior year in college. My professor mentors then included Hiram Williams, Geoffrey Naylor, Stuart Purser, Kenneth Kerslake, Jerry Uelsman, Lenny Kessel, and Holis Holbrok. They gave me their knowledge, or as much as they could. They tried, and I am forever grateful.

The last 35 years I have spent as a professional in Corporate Art. I began as a museum preparator in 1970 at the Florida Museum of Natural History. That led in turn[many turns as it turned out] to helping a friend with a small company called Museum Services Inc. In 1980 MSI served small museums with a professional diorama and exhibit fabrication alternative. In 1989 a milestone was reached. That year MSI was given the set fabrication contract for ET's Adventure at the new Universal Studios Theme Park going up in Orlando. I was the Lead Artist/Art Director for MSI, at that time, and as it would happen, at ET's Adventure, as well as Hollywood Blvd. and later at Disney and SeaWorld...ad infinatum, or so it seems now. Since then my work has circled the Globe. I have marque pieces in all the Major Theme Parks, many famous Casinos and Hotels, and a hundred or more Natural Science, Historical, and Interpretive Museums, and Visitors Centers. My latest piece is the Alamo Facade recreation at the Bob Bullock Texas State Museum in Austin, and most recently I did the Original Sculpture for the Gainesville, Florida, "Gator Trails" Gators.

...In 1998 I bought a computer...

My digital work is intuitive. There is no predisposed intent, other than to make art, and to archive the more compelling, heroic images. I begin where I am and flow or the hindrance of it, delivers a result. I work this way, because the decisions made creating generations must be gut, must have the seed of correct intuition, must be a discovery to work. You have to follow your instincts. The resulting images are intense, mysterious, and thought provoking, and even when complex, maintain a minimalist continuity.

My original site, Florida FreeForms is where I sometimes ruminate.

All my sites are best when viewed at 1158x864 resolution.
Back to Art Mine